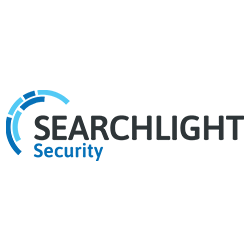 SECURITY PROTECTING SOCIETY FROM THE THREATS OF THE DARKWEB
Utilized by the world's most innovative and forward-thinking government agencies, companies and charities. Searchlight Security was born out of the need to solve a problem:  criminals being able to act with impunity on the Dark web. 
Founders and long-term friends Ben Jones and Dr Gareth Owenson decided to use their combined skills, knowledge and experience to protect society from the threats of the dark web. A pre-eminent Tor expert, Gareth combined cutting edge cyber-defence experience and ground-breaking academic research with Ben's experience in defence to create a world-leading suite of investigative Dark web products which afford business and law enforcement agencies an unmatched toolset in their fight against criminal activity on the Dark web.
Searchlight Security are shedding a light into the most hidden realms of the Dark web for all to see and fulfilling their mission of protecting society as a whole.
/sites/default/files/default_images/Bands-Image2_0.png