/sites/default/files/default_images/nevo-header-02_0.jpg
Your Ally in Next-Generation
Defense & Government Solutions
Defense & Government
Nevo Technologies
Nevo Technologies Government & Defense Solutions provides turn-key solutions for military, law enforcement, civil aviation, and border control, covering a wide range of applications.  In a world where physical and digital security are converging, Nevo Technologies designs and implements customized national security solutions which capitalize on our understanding of communications, networking, video and radar surveillance, high-end optical/thermal video surveillance, and secure ID/biometric solutions.
Our portfolio of Solutions includes
Law Enforcement Solutions
Including Emergency Call Management and Vehicle Dispatch Solutions, Interrogation Room Recording Solutions, Digital Evidence Management, Biometric Tools, including Facial Recognition and AFIS, Officer Protective Equipment and body-worn cameras, On-board law enforcement applications
Military Solutions
Including Military electronics, Military training equipment, Personal protective equipment, Ground vehicles, Marine navigation/security solutions. , Ground and Air Radar systems, UAV (drone) detection and jamming systems, Drones
Perimeter Security and Video Surveillance
Including High performance thermal/optical cameras, long-range day/night surveillance, Mobile Video Surveillance, Transmission and Recording, Video Analytics and Video Management System (VMS), Vehicle-mounted camera surveillance, Intrusion detection, access control, and virtual perimeter protection
Secure Citizen Identities and Border Control
Including Secure ID and Passport printing and production, Facial and biometric recognition, Turnkey solutions for National ID and Passport projects, National turnkey PKI Solutions, Border Control systems such as e-turnstiles and biometric readers
Critical Communications and Communications Security
Motorola Solutions Platinum Partner, Radio and voice encryption and scrambling, GSM interception and jamming, RF interception and jamming, DMR/TETRA/P25 radio communication solutions
Broker and Agent Services
As an ITAR registered broker with extensive experience conducting business in North and West Africa, Nevo Technologies assists leading defense and security solutions providers with identifying new opportunities, contract negotiations, and implementation.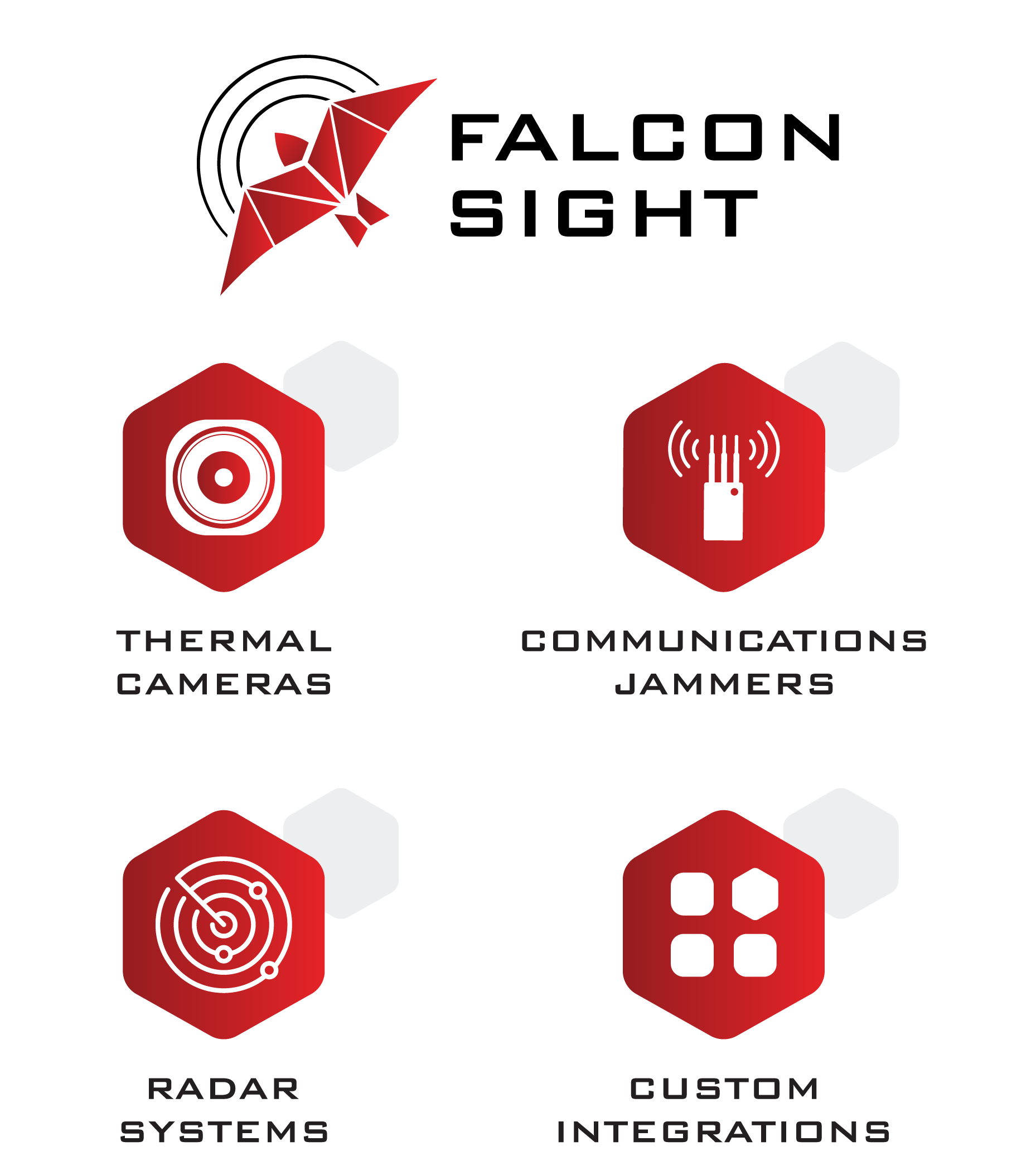 OUR PRODUCTS 
Nevo Technologies manufactures and designs leading products targeted at national security and defense clients. Our FalconSight™ line of thermal imaging, radars, and communications equipment is a leader in the industry and reflects decades of experience in adapting our solutions to the specific needs of our customers. 
•  FalconSight™  Thermal Cameras 
We manufacture a full range of thermal cameras, including custom long-range surveillance cameras. Our cameras are industry leaders in performance and durability. We combine our wide range of optics and surveillance technologies into custom solutions to address even the most challenging use cases. 
•  FalconSight™  Radar Systems 
Our line of ground radars include portable radars, fixed surveillance radars, and radars specialized for UAV detection. 
•  FalconSight™  Communications Jammers 
We design and manufacture customized solutions for protecting and securing.
•  FalconSight™  Custom Integrations 
Our team has decades of experience integrating own solutions and third party solutions to deliver turn-key systems. We have experience providing turn-key solutions for Border Surveillance, Counter-Intelligence, Anti-UAV, and Protection of sensitive sites.
Nevo technologies
Contact us
To connect with the Nevo Government and Defense Team please email us at gov@nevotechnologies.com