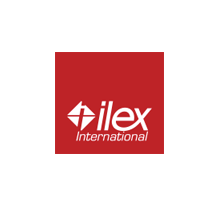 IDENTITY AND ACCESS MANAGEMENT

Ilex International is a European software vendor which specializes in Identity & Access Management solutions (IAM).
Founded in 1989, the company is based in France and provides solutions and services in Europe and Africa through its Moroccan office. Our R&D and integration teams are composed of high-level IT engineers who are passionate about IT Security. We have been providing, over the past 25 years, state of the art solutions, support and integration services to a large international customer base.

Partner to most of the blue-chip companies, Ilex International is a recognized leader in the IT security market, notably in the areas of identity and rights management, access management and authentication management.
Our customers appreciate, in addition to the quality of our technologies, the reactivity of our team, our ability to provide innovative and secure solutions, and our commitment to quickly integrate new requirements driven by evolving technologies or imposed by new regulations. Our recognized technical expertise and business-oriented product line have constantly met the needs of very demanding medium sized and large international organizations who consider IT security as paramount.                                      
Our experience has shown that the success of identity and access management projects is based on the quality of the solutions as well as the ability to provide personalized and highly competent professional services. We therefore make it a priority to provide outstanding consulting, training, and support to our customers and partners and to ensure that their needs are properly met throughout the project life cycle.

Over its 25 years of existence, Ilex International has built a strong and reliable network of specialized partners. Whether they are market leaders or highly specialized consulting firms with strong expertise in IT security, they provide our customers with complementary software or high-level consulting and integration services. This allows us to offer, in addition to our IAM and CMS (Card Management System) product line, a large range of best of breed well integrated complementary solutions as well as appropriate local and global support throughout Europe and Africa.

Ilex International is still run by its founders and our top management team is composed of employees who have been in the company since the early days.
 
/sites/default/files/default_images/Bands-Image2_0.png